"AVIGATOR" 3D Real-Time / Virtual Stuido System, the technologies breaks the green box's space limitation. Perform with the innovative chrome key technology and high precision tracking technology, keeps synchronizing the host in the Green/Bule box and the virtual backgrounds to achieve seamless integration. Virtual studio system could be used to produce many kinds of TV programs production, such as for News, Talk Show,  Weather Report, Mililery, Entertainment,etc kinds of Grogram producing,etc.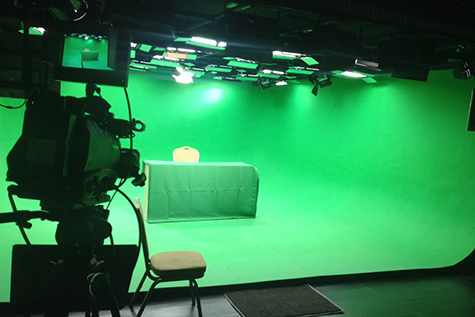 · Excellent front view segmentation module expands studio space
· Local hard disk recording
· High precision tracking technology
· Innovative chrome key technology
· Multi camera synchronous seamless switching
· Multi screen real-time monitoring
· Provide online text subtitles and 3D objects
· Real-time streaming media publication
· Stream signal recording
· Sound console adjustment
· Multi virtual large screen to show different external Video Signal
· HD/HDMI Virtual Server with Software
· Switcher
· LCD Display
· A/V Synchronizer
· Black Field Generator
· Tracking system (Optional)
· Tracking Data Collect System
Solution Case - VIRTUAL STUDIO (IN BENIN):
Virtual Studio  Package - the 3D Real-Time Virtual Stuido System applied in one case of  Benin customer in 2016, the studio in 60sqm adopts 1~3 Camera-Sites with 1 Output Channel HD/SDI, SD/SDI and HDMI production system configuration, support customer's production request completely. It brings new and broadcast degree of Virtual Sudio Production Technologies and Professional Experience for there local differeent production markets, assist customers to make great TV Grogram,etc. It assit user to realize professional intergrated producing system completely and accelerate local broadcasting and information spread in high tech and effective management, inhance customer's workflow greatly.  After applying experience and systemic carrying, we collect confirmation from customers.
The Virtual Studio Package
setup in Benin in 2016 brings new virtual production application and experiences for there local different production market!
Live-Studio in Stock Service Company
Real-Time & Virtual Combined-Studio - application in a financial stock service company
Real Scene Studio Application
Real-Time & Virtual Combined-Studio

OBV: OB Van HD Broadcast Production Vehicle System